Weekly Routines to Maintain Moving Pain Free, Staying Strong and Lean
Your life is hectic and you don't want your overall health to continue to suffer.
You've been living with muscle pains but it's not enough to worry about for you to see a medical professional. But if you are experiencing severe pains such as sciatica, shoulder impingement, plantar fasciitis, patellofemoral syndrome or any other major pains, I recommend you see your family doctor first then head over to my one on one pain relief coaching page where your specific pain needs will be properly addressed.
So back to your minor muscle pains. You've probably been self administering common treatments like over the counter pain pills or trying random Youtube pain relief videos. That's perfectly fine if it's helping you relieve pain. But your pain probably comes and goes with an unpredictable schedule and all you're getting is minimal to no real lasting results. Which is why you're probably here. If this is you, then keep reading, this could be the solution you've always needed.
This is the "Muscle Pain Free Movement Club" and will provide you a full foundation to pain free living. All medications, many programs and treatments only focus on one aspect, pain relief . While this is very important when you're in pain, 99% of the time it's only temporary. It's a big bandaid waiting to be ripped off. Because the pain will come back and most of the time even more painful.
So how do you finally get rid of your muscle pains for good?
You know the feeling you get when you've sat crossed leg too long or you've been lying on your shoulder for awhile. We say your leg or arm fell asleep and you feel the tingly pins and needles sensation. When you relieve the pressure you begin to restore feeling and blood flow to the areas of your body. That's what we're going to do. Relieve pressure and restore proper strength and movements.
POOF! Your Pain Is Gone.
You're probably thinking, "yeah, right?"
It's TRUE…
Why this will work.
Learning to gently push, pull, twist and move your muscles and joints in specific ways will get the pressure off the nerves causing your muscle pains. Re-stimulating neuromuscular connections from brain to muscles will stabilize your muscles to prevent squeezing of the nerves which cause pain.
This means, relieving shoulder pains will be different than lower back pain, hip pains and knee pains. And no matter the diagnosis for your muscle pains, the principles and procedures will work with any diagnosis.
The Pain Free Movement Club isn't focused on temporarily relieving your muscle pain BUT even more importantly, prevent it from coming back. Join many members who have begun to live a pain free life.
---
How do we do this?
There are 3 vital pillars for complete pain relief and prevention , MOBILITY , STRENGTH and FLEXIBILITY. All 3 essential components are engineered into each segment of the programs for complete pain relief and prevention.
This SAFE & RELIABLE program embeds all 3 pillars with the following game plan:
1.) Getting your muscles immediate relief by using specific mobility movements and stretches to remove the pressure off the nerves causing the most pain.
2.) Setting up the building blocks in your body to sustain the relief in your muscles.
3.) Provide ongoing coaching support to maintain your momentum as you return to your normal active lifestyle.
This is Pain Free Movement Club. I've spent the past 15+ years developing the and learning through a scientific approach to find the best results for relieving muscle pains for my clients in the shortest amount of time possible. PERIOD.
Now, I can go on and on about the results and client testimonies. If you want to keep reading to the end before deciding this is the right next step for you then please do.
I hope to share the truth about what's causing you pain, and the solution to relieve your pain right here on this page. So keep reading…
If you decide to take the "Pain Free Movement Club" for a test drive because it's right for you, then you'll feel reassured in knowing that you are protected by my hassle-free money-back guarantee.
There is zero risk on your part, and you can rest assured knowing that by being a fast action taker, you will be heavily rewarded.
Which means, if you've heard enough and you're ready to "Start Relieving Your Pain Now!" then click the orange button below…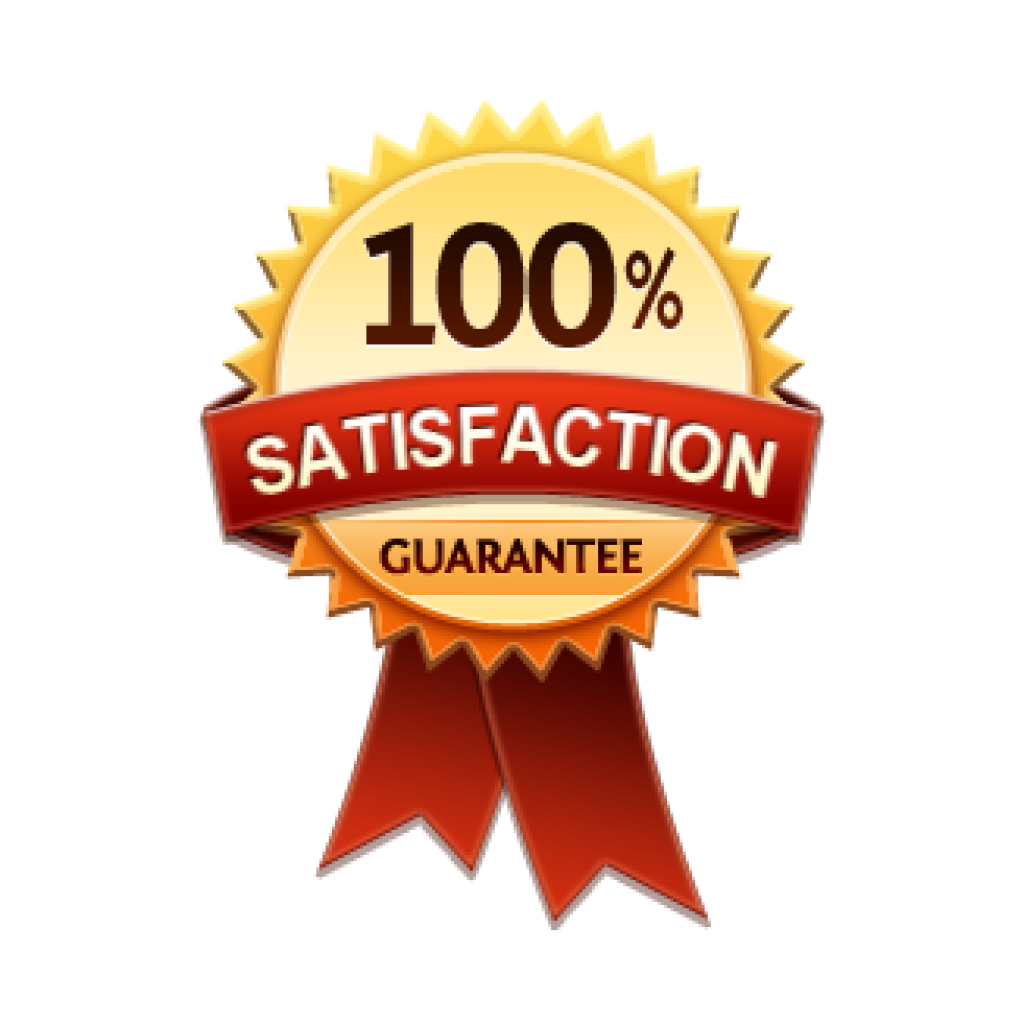 Money Back Guarantee
Commit to the "Pain Free Movement Club" for the first 30 days…show up every week, do the routines 2-3x a week, track your progress and results, give me feedback in your private comment thread, and if you see absolutely no change in how your muscles feel…I'll give you your money back…
No Questions Asked!
I do understand though you may have all sorts of thoughts, questions, and concerns swirling through your head right now…
This is completely understandable so I'd encourage you to keep reading.
Why should you take my word for it anyway?
Here is what a few members had to say…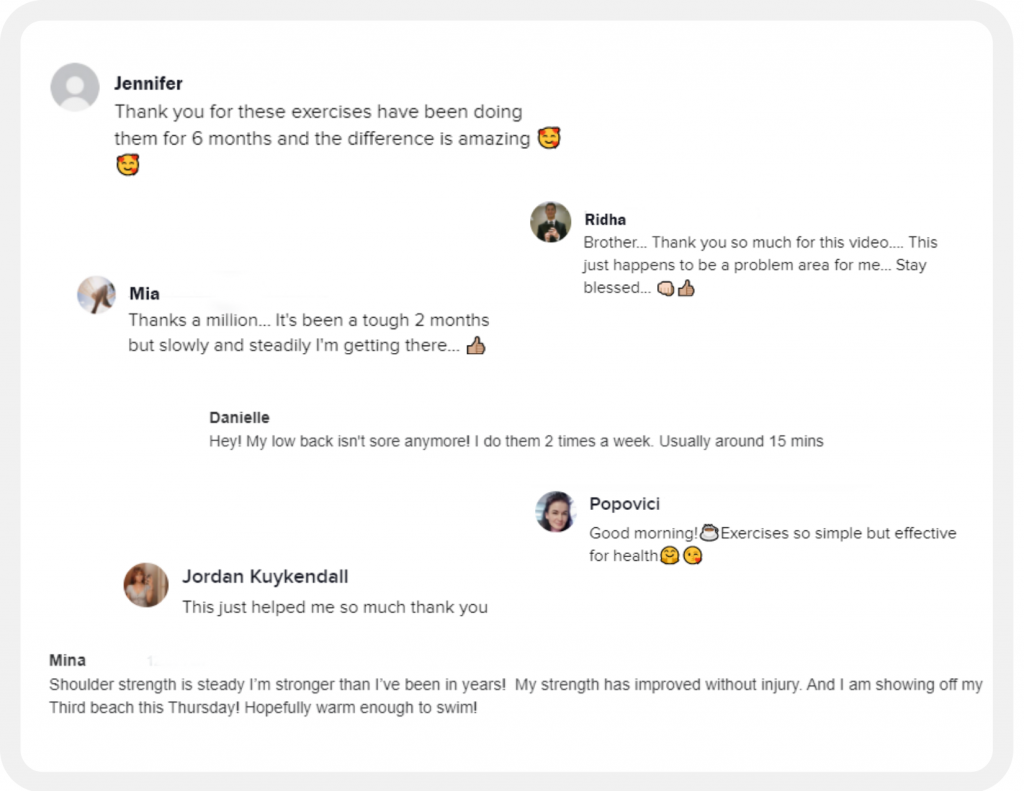 ---
Will this work for you?
ABSOLUTELTY! YES!
…and it can all be done without putting yourself through painful exercise or physical therapy…
Rest assured…We'll never go against what your doctor or physical therapist has to say and many times the "Pain Free Movement Club" works complimentary alongside your current exercise or physical therapy program.
Many of the routines and exercises are adapted on corrective exercises but are structured to not only movement function but to go beyond the limitations of a physical therapy program so you can start having fun again.
---
Relieve Pain With Simplicity
To experience permanent pain relief, you must choose a non-conventional way to stimulate your muscles and it doesn't have to be complicated.
"Pain Free Movement Club" is the only path out of pain for your muscles which focuses on all 3 pillars of pain relief and prevention.
Complete pain relief and prevention is the goal!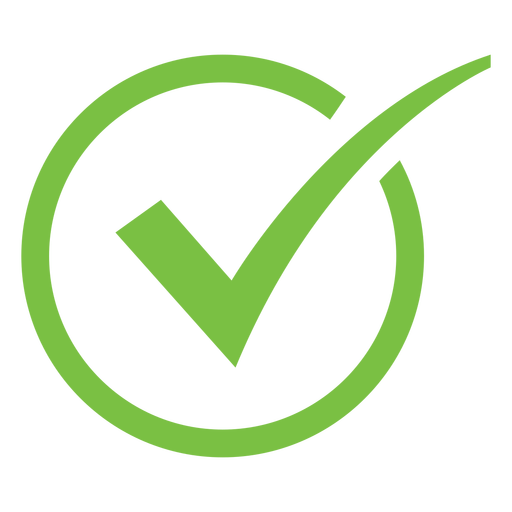 Each week you'll receive a simple neuromuscular routine containing specific videos to relieve muscle tension in different areas of the body which impact your direct muscle pain.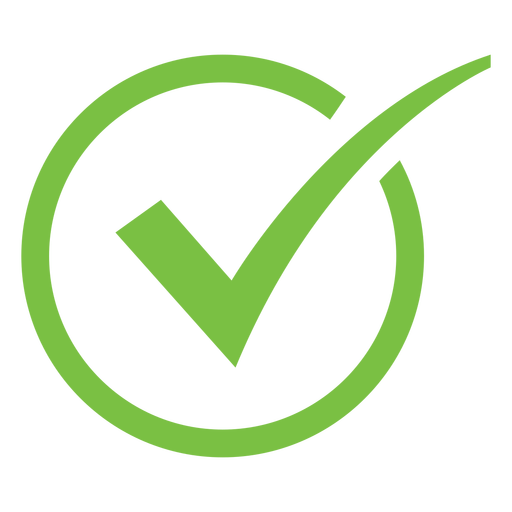 Each week you will re-assess your pain relief and progress at your own pace.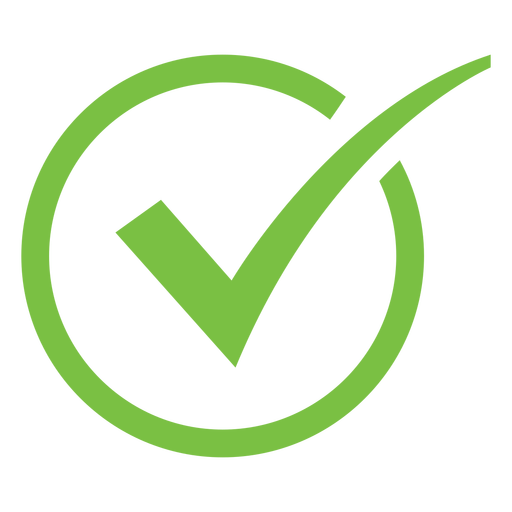 Each routine will include tips to challenge yourself or regress the movements.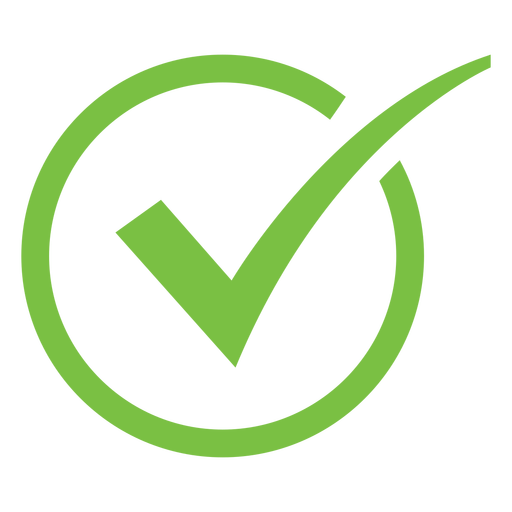 You are never alone in the club. Continuous support throughout your entire journey is my commitment to you.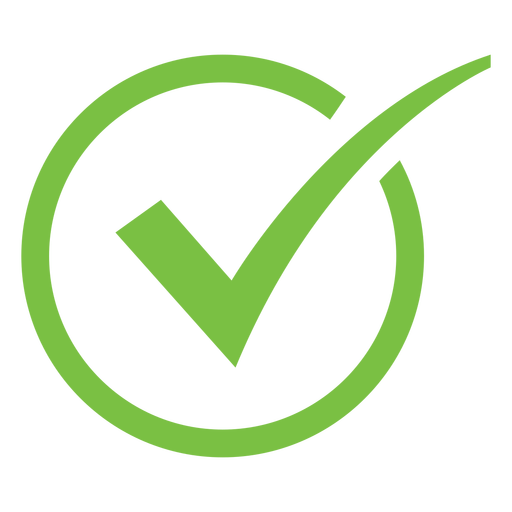 Plus, you'll have access to new resources for free.
Don't worry if you miss the doing the routine the day it comes out. You can catch up or do it as many times as you are comfortable before the next week's routine.
Which means…
You fit it into a schedule which works for you!
…and remember…
A hassle free Money-Back Guarantee!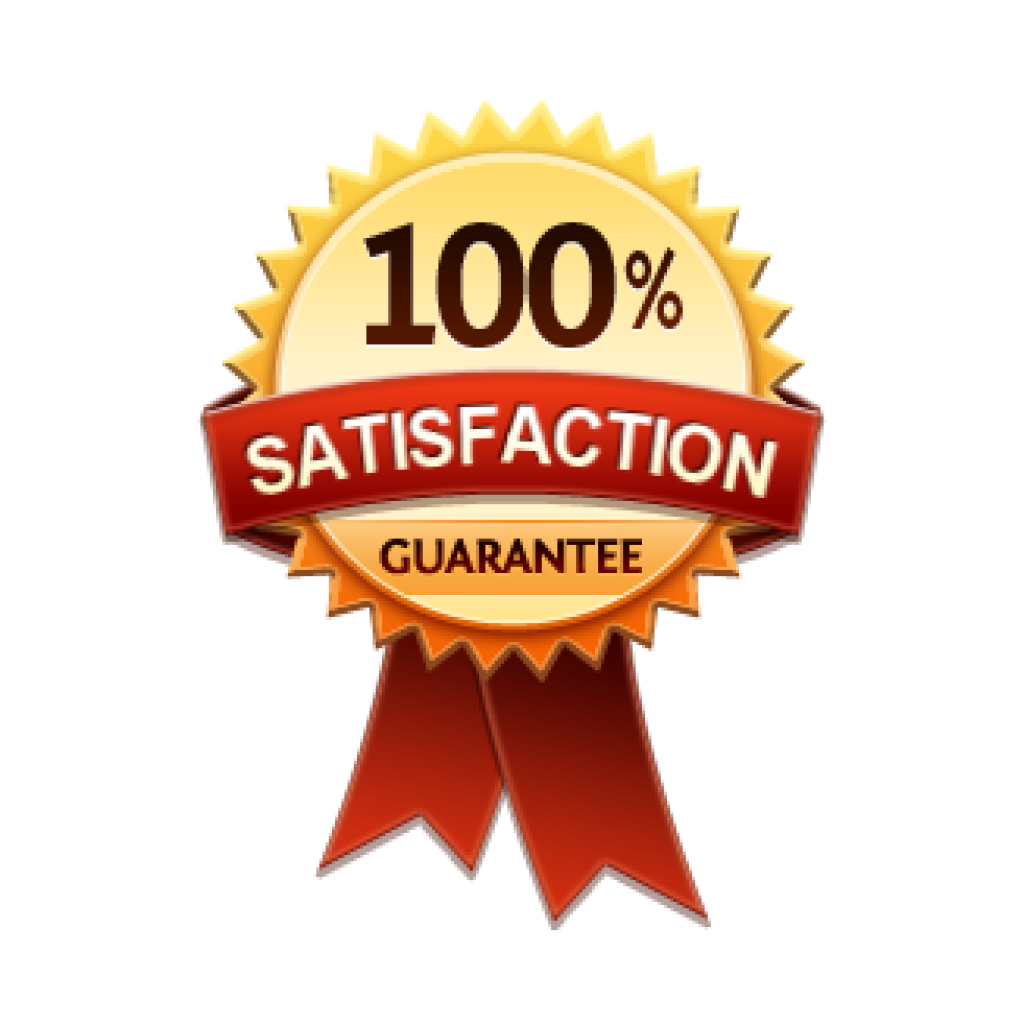 Money Back Guarantee
Commit to the "Pain Free Movement Club" for the first 30 days…show up every week, do the routines 2-3x a week, track your progress and results, give me feedback in your private comment thread, and if you see absolutely no change in how your muscles feel…I'll give you your money back…
No Questions Asked!
---
Don't let Pain Rule your Life. Take Charge Now!